Highly professional and happy to attend any needs during your retreat or event, our staff will be there for you. Always kind and respectful, they take care of and assist our guests and their dietary requirements, they prepare the shalas and maintain the accommodation… All that, carrying a smile on their face.
Our Teacher
Ningrum may well be one of the most inspiring individuals you will ever meet, mindful, respectful of everyone's individual needs and challenges. Always willing to nurture each student, she will help you to grow in many different ways.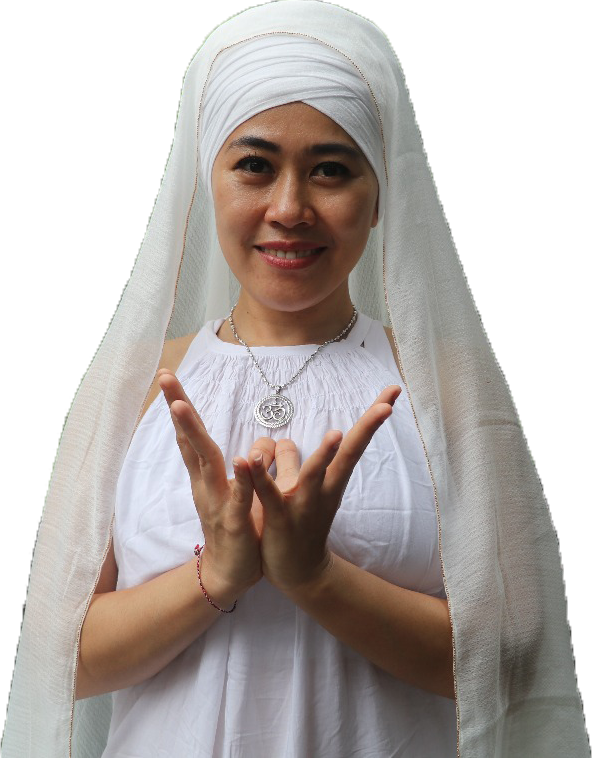 My intention is to serve and share my dharma as a yoga teacher and yoga practitioner,To help students discover the love, light, truth and peace within each of us. Yoga helped me find myself, and it made life easier and more enjoyable; It is meaningful for me to share that joy with others.
-Ningrum Ambarsari, MBA, ERYT, 500,YACEP-
Ningrum Ambarsari, MBA, ERYT500, YACEP
We can proudly share that Ningrum is one of the most genuine, grounded and dedicated teachers we have had the pleasure to collaborate with.
Ningrum delivers knowledge to students in such a beautiful way, giving care and equal importance to each student, truly making this collective spiritual and yoga journey so much more memorable.
MBA, ERYT500, YACEP
Master of Business and Administration Gadjah Mada University (UGM)
Lecturer & Researcher
Founder Cibubur Yoga Center
Experienced Registered Yoga Teacher 500hrs
Certified Continuing Education Provider
Certified Kundalini Research Institute
Practitioner and teacher of different yoga styles, Ningrum has a wide perspective and ability to help you understand in which direction you want to develop yourself further.:: Kundalini, Hatha, Vinyasa, Ashtanga, Acro yoga, Yin, Prenatal, Meditation, Ayurveda, Kids yoga.
Ningrums mission: Building consciousness of the mind, body & soul by using the tools and insights from ancient yoga philosophy.
SUPPORTING A GIVE-BACK CULTURE
Cosmos is a collaborative space and a socially conscious venue with high and strong values. We actively participate in projects to raise funds for charity and help NGOs like balistreetsmum.org who provide refuge and training for mothers and children in the community, sponsoring them through school and providing nutrition and better living conditions to keep them away from the streets.