listen to the sounds of the Cosmos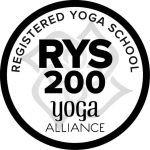 A CONTEMPORARY RETREAT IN THE ISLAND OF GODS
Cosmos Oasis is a TRANSFORMATIONAL OASIS in Canggu, Bali, designed to enhance your soul's inner journey to an extra-ordinary and fulfilled existence. A retreat and a container for learning & expanding consciousness, 'transmitting' positive experiences and practices. The energy within Cosmos Oasis is conducive to developing your connection to spirit and simply a pleasure to tune into.
WHAT OUR COSMOS OFFERS YOU
Built with love, our contemporary designed village is equipped with all necessary to ensure a wonderful stay. Surrounded by rice fields and within walking distance to cafes, beach clubs, shops, beaches, temples and other great cultural attractions, the raw nature and authentic culture of Bali will charm you, and this neighborhood will excite you. Join an international community with a profound desire to elevate the consciousness and sustain a high quality in their life.
YOGA TEACHER TRAINING AT COSMOS OASIS
Become the best version of yourself, become a yoga teacher. We offer you the best of yoga worlds with both on site or off line teacher trainings with globally recognised courses. Learn in the beautiful energy of Cosmos Oasis in Bali, or connect directly with the energy from wherever you are through our online courses.
STAY IN TOUCH FOR WHAT MATTERS
You take care of your class; we take care of everything else. We have a long experience providing the right spot and facilities for those who are looking for the perfect environment to celebrate their own retreats and teacher trainings. So, you can focus on your pupils and teachings.
Find Us
Our Address
Jln. Pura Taman Sari no 22 Banjar Padang Linjong Canggu Bali Indonesia 80351
Our Contact