listen to the sounds of the Cosmos
AWAKEN YOUR HIDDEN POWERS WITH KUNDALINI YOGA
Take your Yoga practice and your own teaching to the next level, join us on the great journey of Kundalini Yoga - the Awakening of Consciousness. Kundalini Yoga has been called the 'supreme technology' and is the' awakening' of the 'divine energy' dormant within your body. Under the careful guidance of Master Teacher Ningrum Ambarsari, you will learn how to build a powerful healthy body as a strong foundation for unfolding your spiritual energy, expanding your consciousness, realizing your potential power and feeling an inseparable part of the energy behind the Universe, 'the microcosm connecting with the macrocosm'. This is the real experience and the fulfillment of the true meaning of yoga _' union' and the ultimate teachings to share with your students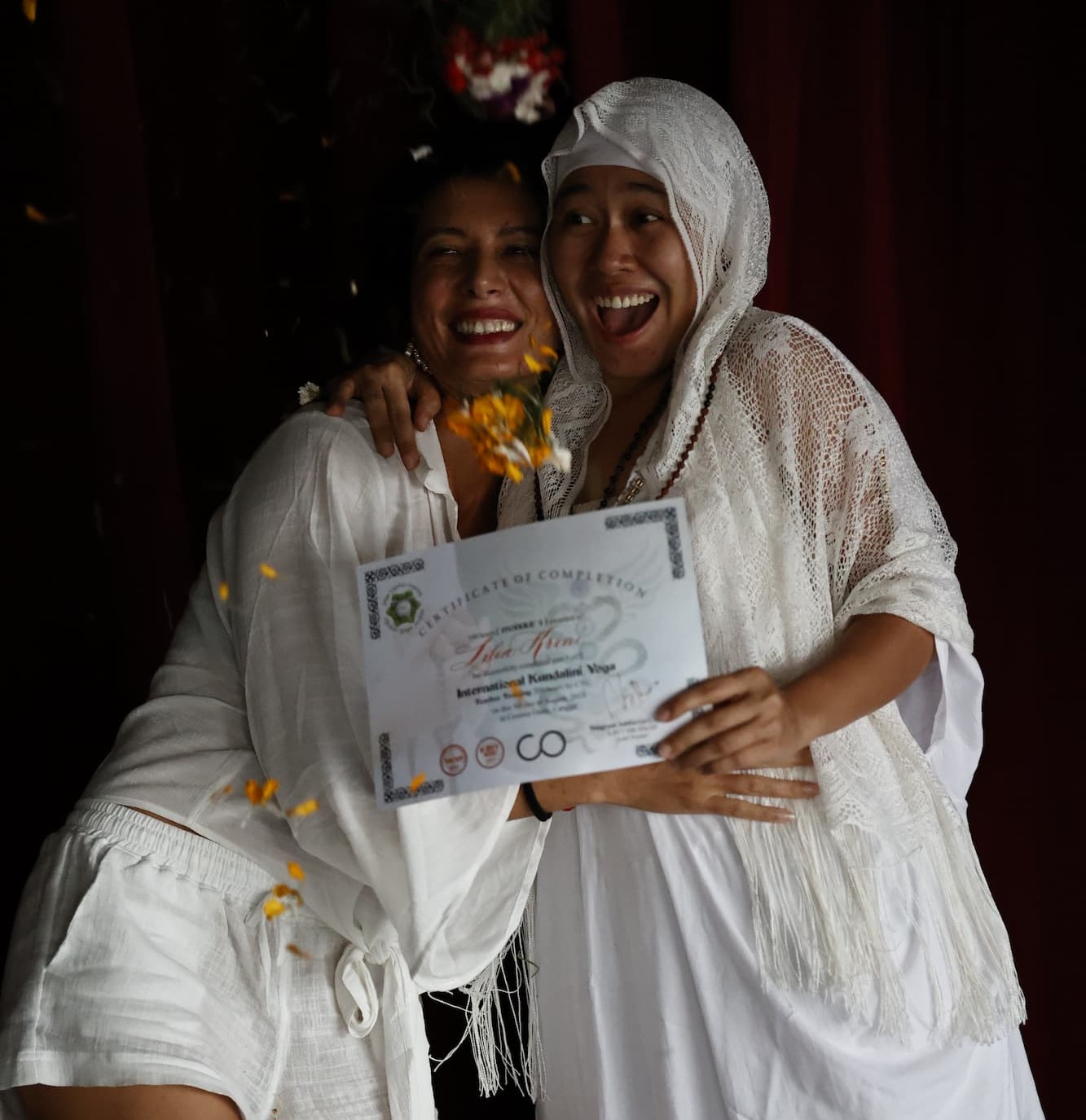 MEET NINGRUM, YOUR GUIDE TO UNFOLDING YOUR TRUE POTENTIAL
Ningrum may well be one of the most inspiring individuals you will ever meet, mindful, respectful of everyone's individual needs and challenges. Always willing to nurture each student, she will help you to grow in many different ways.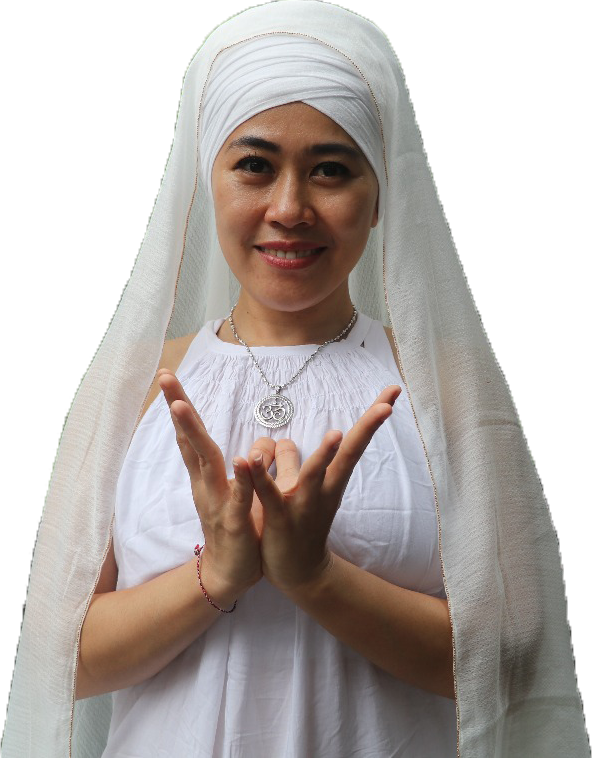 My intention is to serve and share my dharma as a yoga teacher and yoga practitioner,To help students discover the love, light, truth and peace within each of us. Yoga helped me find myself, and it made life easier and more enjoyable; It is meaningful for me to share that joy with others.
-Ningrum Ambarsari, MBA, ERYT, 500,YACEP-
Ningrum Ambarsari, MBA, ERYT500, YACEP
We can proudly share that Ningrum is one of the most genuine, grounded and dedicated teachers we have had the pleasure to collaborate with.
Ningrum delivers knowledge to students in such a beautiful way, giving care and equal importance to each student, truly making this collective spiritual and yoga journey so much more memorable.
MBA, ERYT500, YACEP
Master of Business and Administration Gadjah Mada University (UGM)
Lecturer & Researcher
Founder Cibubur Yoga Center
Experienced Registered Yoga Teacher 500hrs
Certified Continuing Education Provider
Certified Kundalini Research Institute
Practitioner and teacher of different yoga styles, Ningrum has a wide perspective and ability to help you understand in which direction you want to develop yourself further.:: Kundalini, Hatha, Vinyasa, Ashtanga, Acro yoga, Yin, Prenatal, Meditation, Ayurveda, Kids yoga.
Ningrums mission: Building consciousness of the mind, body & soul by using the tools and insights from ancient yoga philosophy.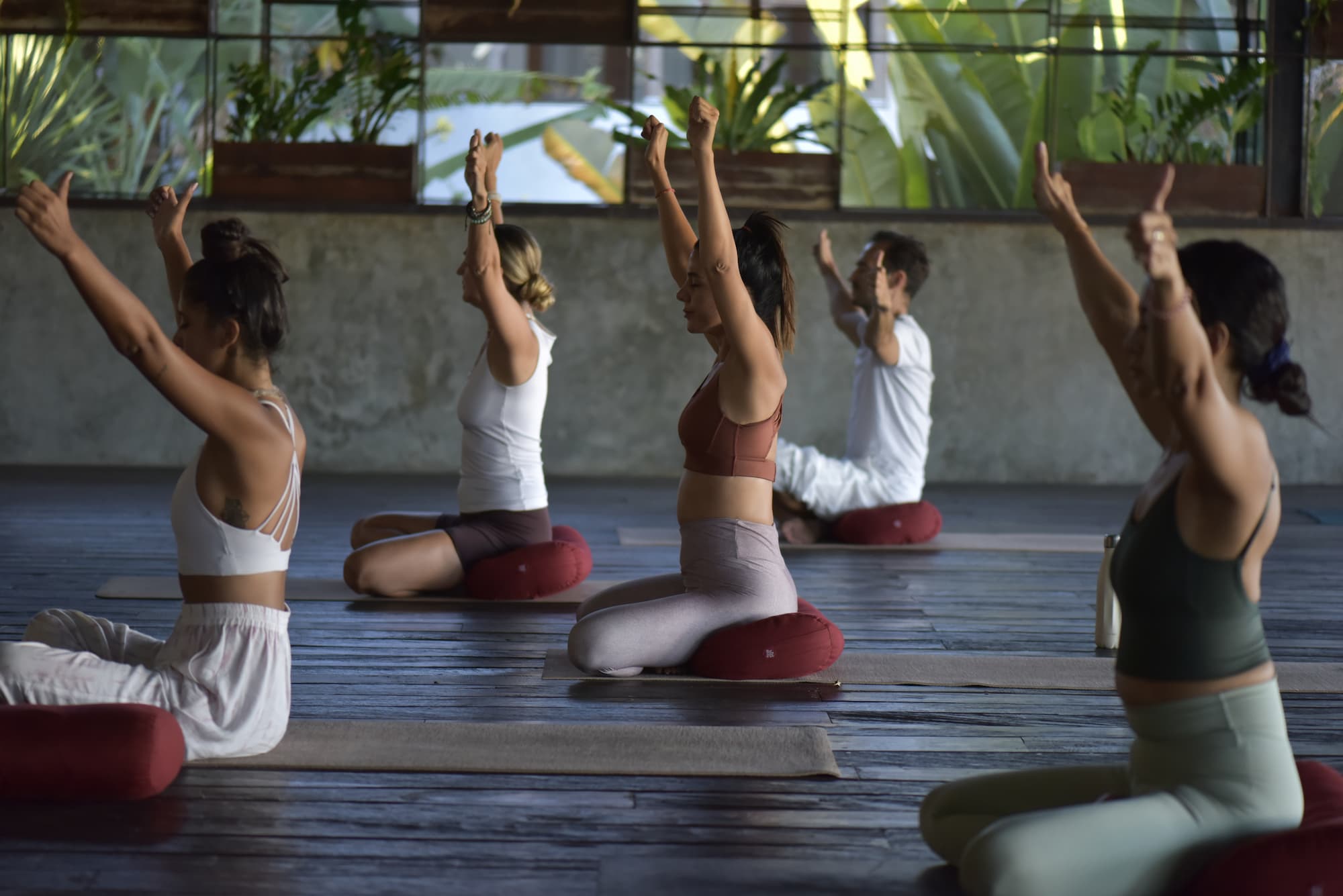 Kundalini practices (to awake the dormant energy)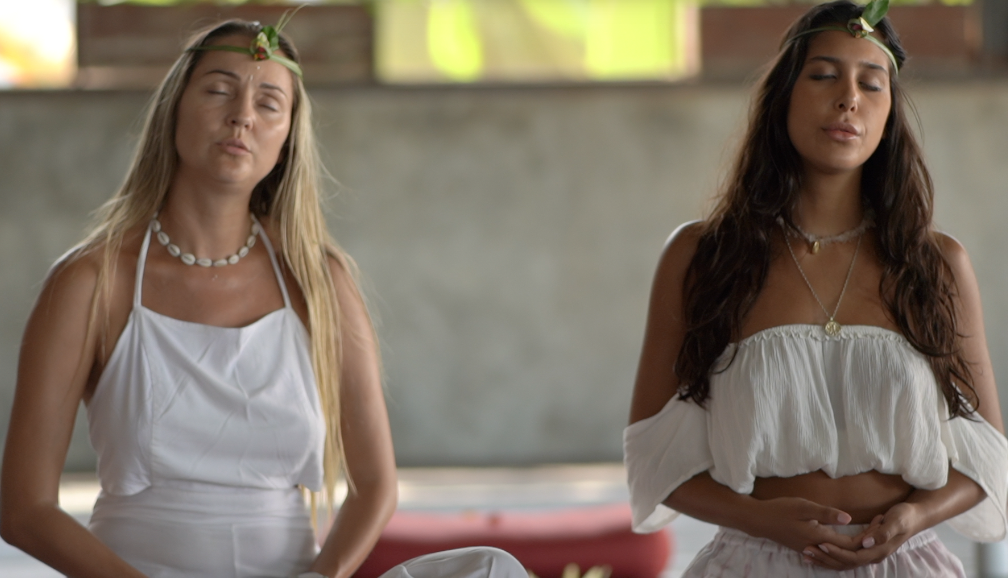 Naad Yoga (the 'bliss' of losing the self through chanting)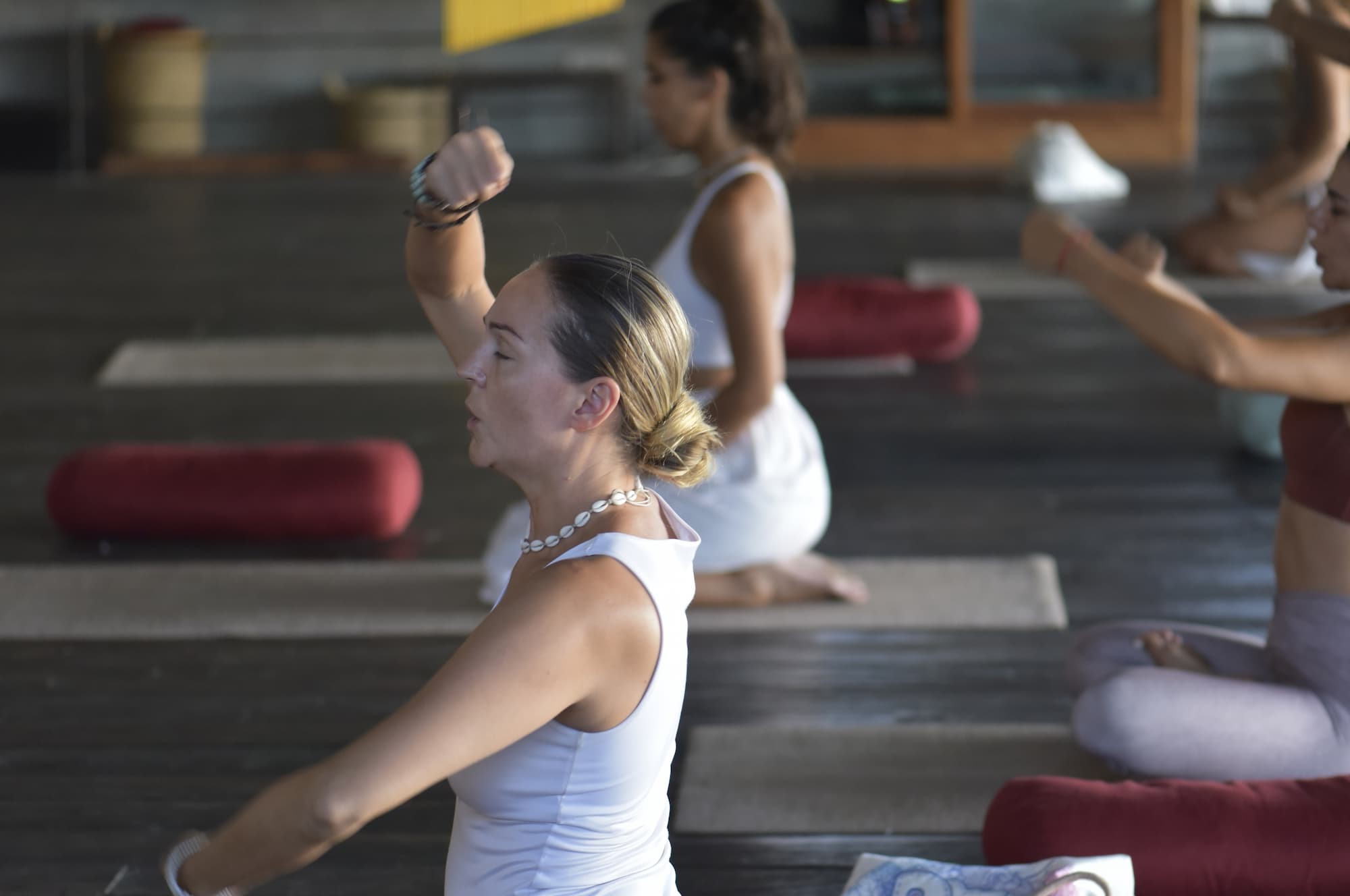 Kriya yoga (for physical health and emotional well being)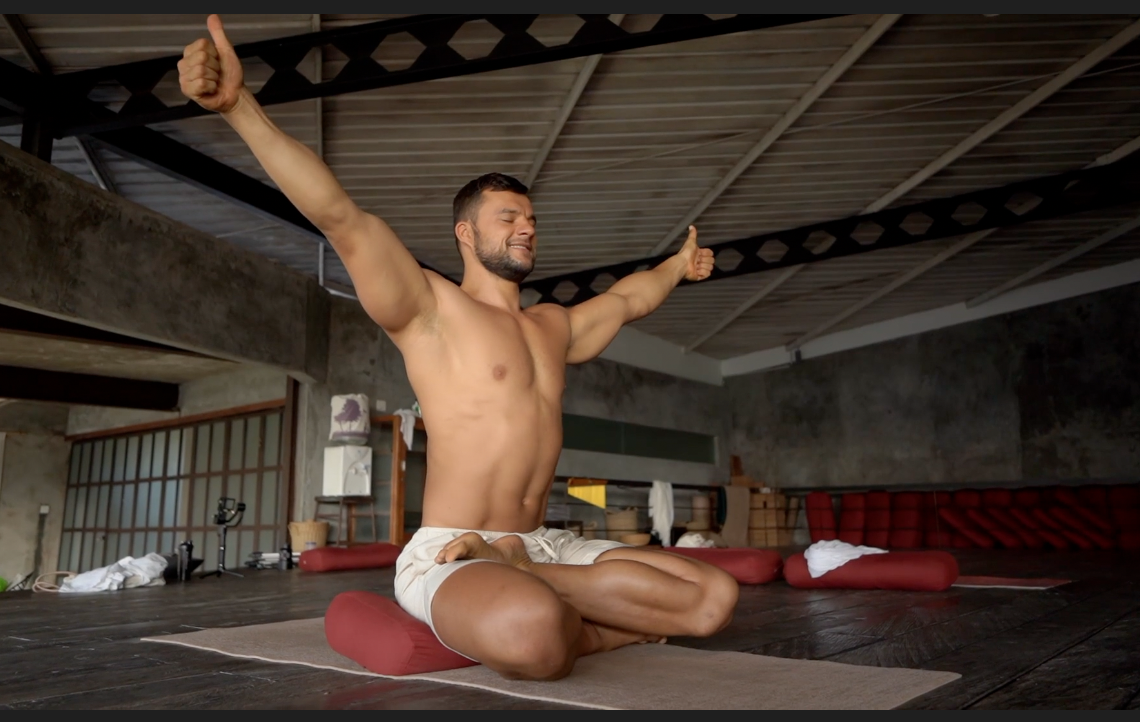 Pranayama (using the breath for Purification and raising consciousness)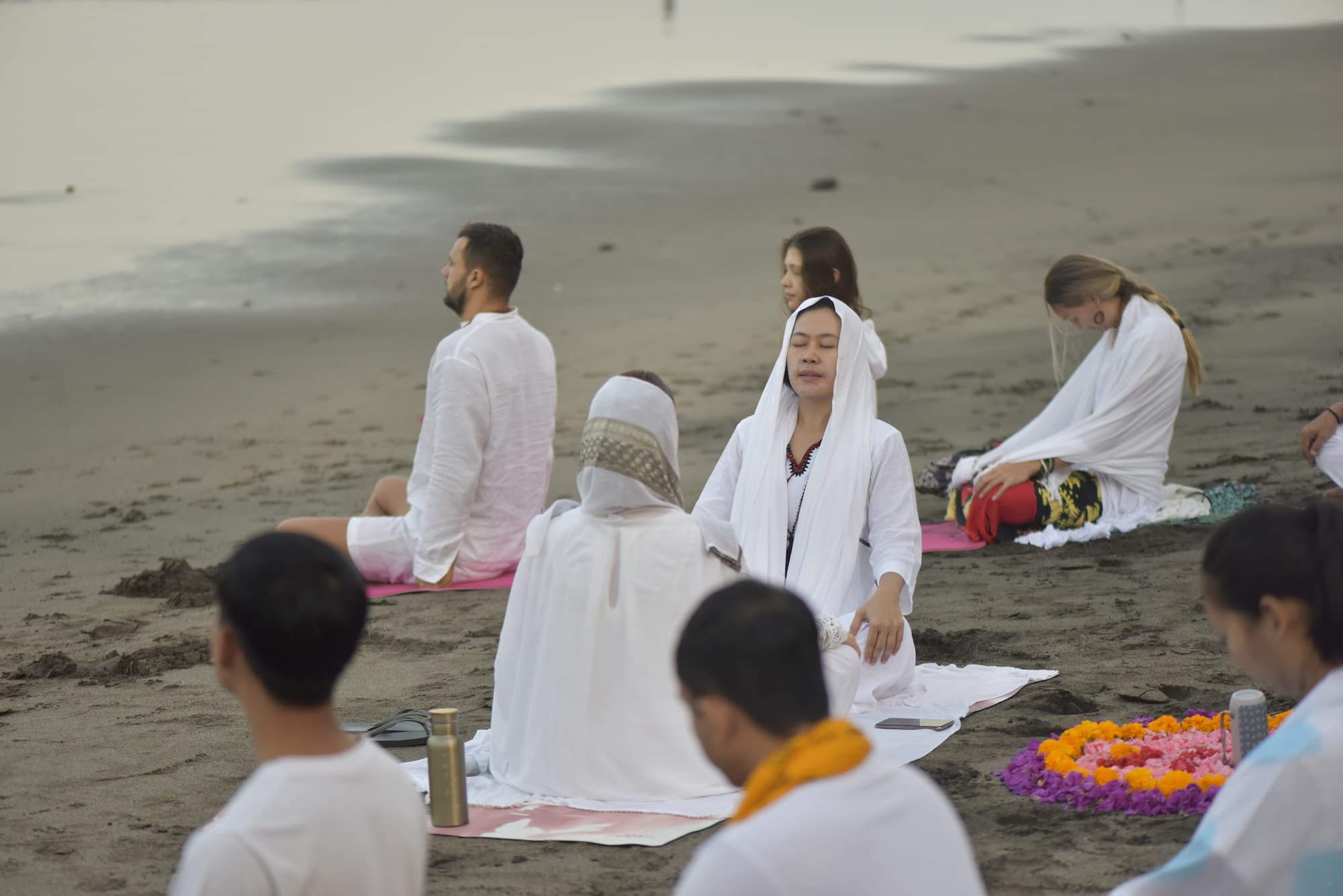 Meditation (for calming and 'taming' the mind to achieve stillness and stability)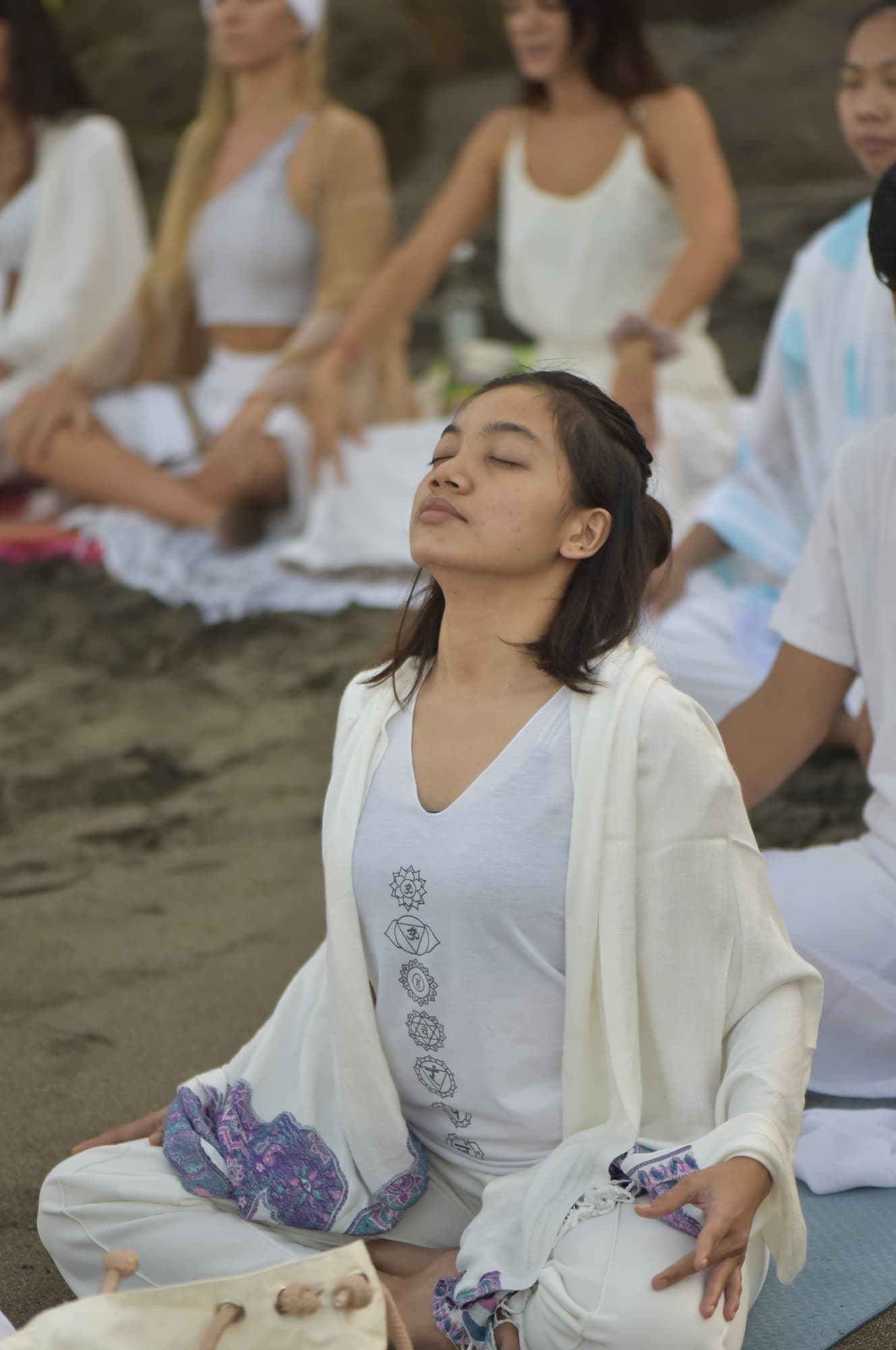 Bandhas (energy 'locks' for awakening the energy and channeling it in the proper direction)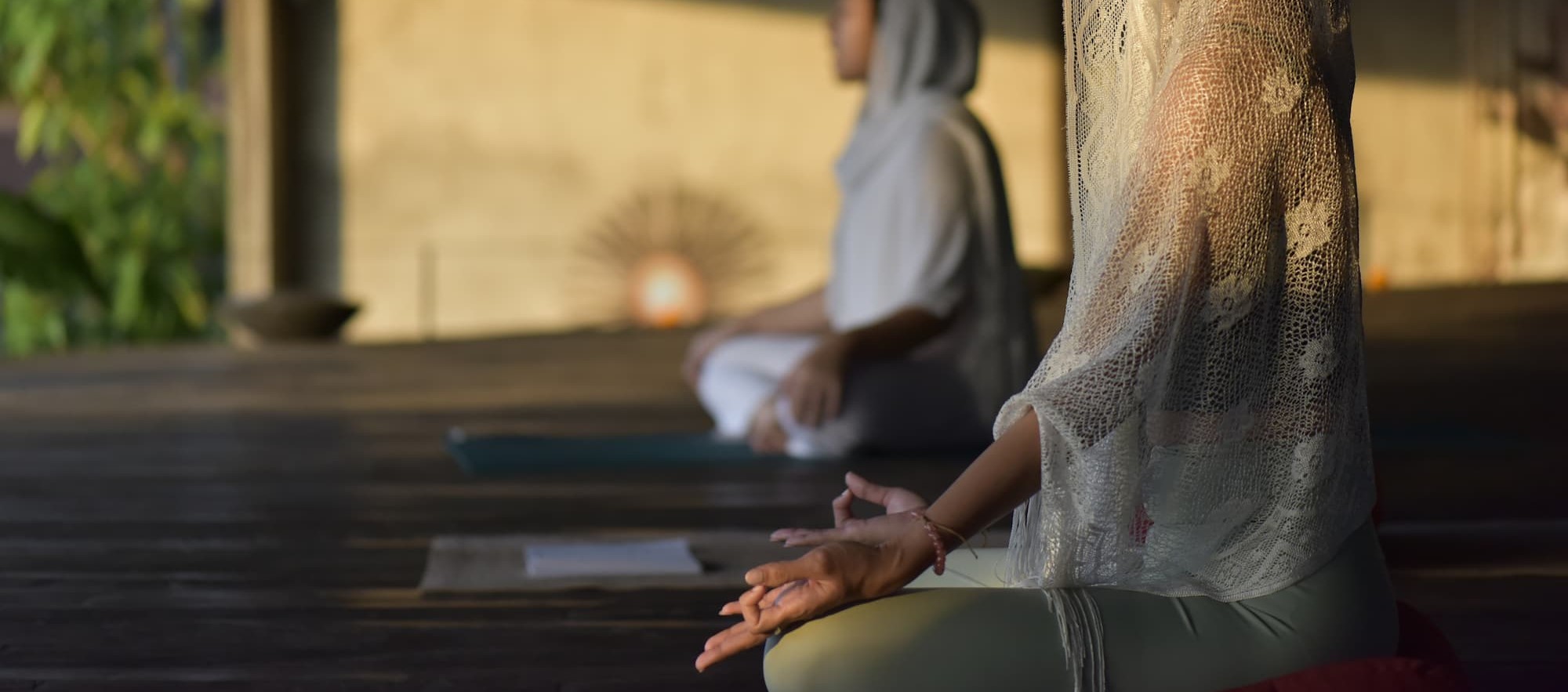 Mudras (yogic 'gestures' that help you to center and connect with 'higher self')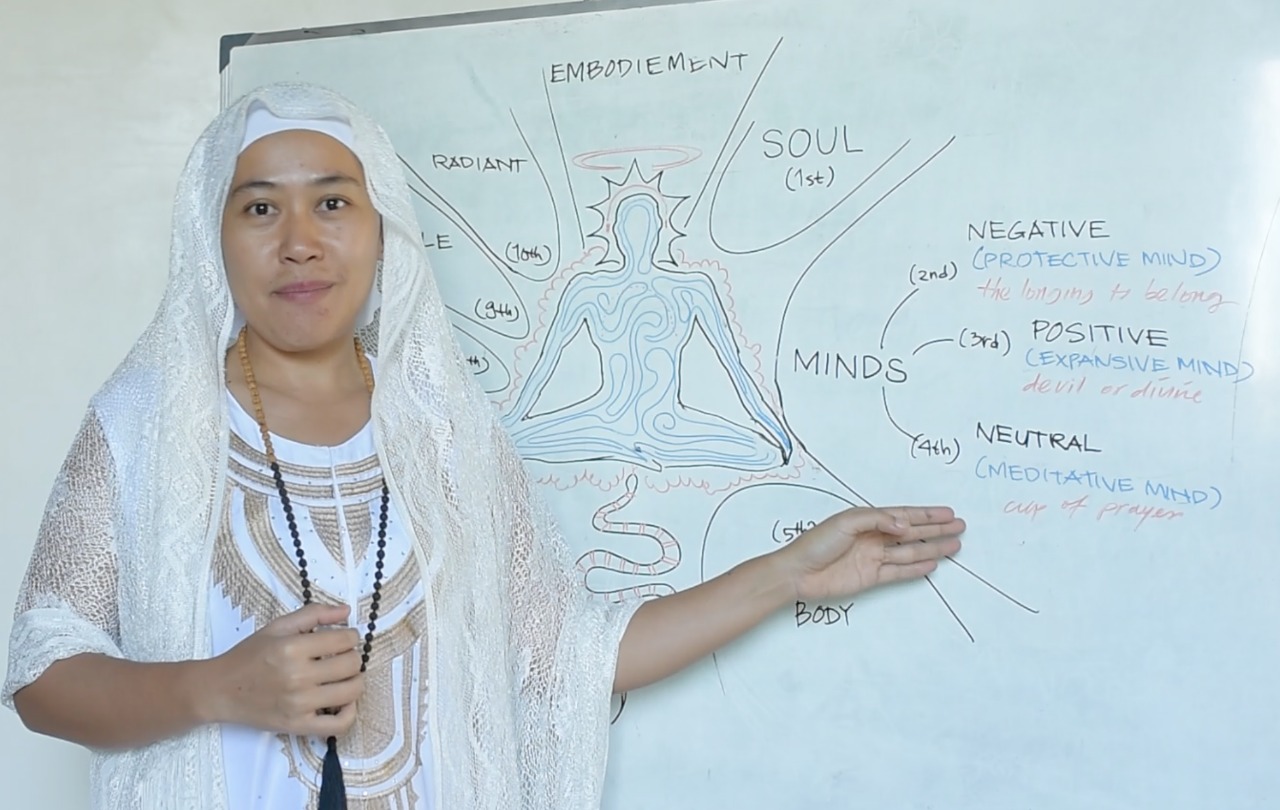 Philosophy (to understand life better and the function of Kundalini Shakti)
Resting is absolutely essential for keeping your body and mind healthy during the practice, and we know it. To ensure a well deserved rest, Cosmos Oasis boasts luxury contemporary accommodation equipped with AC, hot water shower, full closet, sizable beds and amenities. There are two fabulous swimming pools conveniently located, and a full-service kitchen.
We offer fresh, plant-based delicious meals, prepared in house, that can be included in your course selection, sourced from clean foods, combining fresh local ingredients with healthy recipes to nourish the soul.
World Health Authority Protocol
Accepting a limited number of students
Daily temperature screening of participants, teachers, and team members
Social distancing and mask-wearing
High standards of hygiene
I was always excited about Kundalini, even though I've never experienced it. So when I knew that we're going to experience Kundalini Yoga I was so excited and it happened so naturally. It brings out everything inside of me, that I didn't even imagine would come out. It was so magical, It was...I don't know, no words for Ningrum's Kundalini and I will never ever forget about it. It's really beyond my expectations
- Albertina Fransisca Mailoa -
Indonesia
I tried Kundalini for my very first time and it was amazing because no one really teaches us to be ourselves, to free ourselves with our emotions, what we are feeling, and just let go. Actually, all my body is hurting, because I had another Kundalini class like two days ago and. I give everything in the practice. It's very good feeling and I'm feeling totally free
- Vittoria Troianiello -
Italy
My first experience doing Kundalini was very emotional and intense. But I understand because I never heard anything about Kundalini, never practiced, but we had a great teacher to do that. So it's really awakened my being. When I did Kundalini it was like life experience, I was crying my eyes out, I dont' know why, and then I feel so chill, like never before. It's an overwhelming experience.
- Kanthi Koeniger -
Indonesia
This Kundalini teachers training was exactly what I needed to solidify my practice. I've been practicing Kundalini yoga for over 10 years but felt a need to go deeper. Ningrum was an amazing teacher and her commitment to the path is tangible. My biggest takeaway was the power of chanting. The training manual is a thorough and valuable resource. Loved the yoga shala venue its spaciousness allowed me to expand into the Kundalini energy.
- Gary Cousins -

WHAT A DAILY SCHEDULE LOOKS LIKE
| Time | Activity |
| --- | --- |
| | Morning meditation, mantra & Kriya |
| | |
| | Lecture of history/philosophy |
| | |
| | Relaxation with mantra, meditation or nidra |
| | Workshop Kriya & meditation |
| | Tapas & Svadhyaya / Sound Healing |
APPLY NOW AT SPECIAL PRICE