listen to the sounds of the Cosmos
A UNIQUE 'ONCE ONLY' INTENSIVE
ADVANCED KUNDALINI TEACHER TRAINING
COMBINED ONLINE/ONSITE EXPERIENCE
200 HOURS ONLINE IN YOUR OWN HOME
FOLLOWED BY
100 HOURS ONSITE, LIVE IN COSMOS IN BALI
For you to further your studies and practice of Kundalini Yoga to an advanced level we have developed a unique, one off, 'Intensive Advanced Teacher Training Course".
This special event integrates both ONLINE & IN PERSON courses giving you more knowledge and experiences than you could ever have imagined.
We offer you the 200 hour online Teacher Training Course with graduation as a globally accredited YTT . Then welcome you to join us and immerse in the presence of master Ningrum Ambarsari for an additional advanced 100 hour tuition'.
To make your experience even more complete, full accommodation is included onsite in our beautiful Cosmos in Canggu, Bali.
NINGRUM IS AN INSPIRING AND "GLOWING EXAMPLE" OF A MODERN, PROFESSIONAL YOGI.
Ningrum is successful not only as a master but also as a mother and a University lecturer.
Teaching, sharing her knowledge, and lovingly guiding you to realise your full potential is her passion and her Dharma . In this special online course Ningrum is supported by her dedicated daughter Fascia who is an accomplished yogi. The online course is inclusive of weekly direct connections with Ningrum and Fascia with a level of support and continued learning similar to a training in person.
Ningrum Ambarsari, MBA, ERYT500, YACEP
Master of Business and Administration Gadjah Mada University (UGM)
Lecturer & Researcher
Founder Cibubur Yoga Center
Experienced Registered Yoga Teacher 500hrs
Certified Continuing Education Provider
Certified Kundalini Research Institute

WHERE 'WORLDLY CARES' ARE LEFT AT THE DOOR
For the onsite 'intensive' you will be very comfortably accommodated in Cosmos Oasis, a beautiful contemporary retreat centre where you can 'unpack 'yourself and awaken and emerge with new levels of depth, self-mastery and true understanding.
Cosmos was designed to create a nurturing and supportive environment while you immerse in your studies and practices, enjoy nutritious vegetarian meals and virtually 'invisible staff who will help cater to any specific needs to help you gain the most from this unique experience.
WE FEEL COMPELLED TO MAKE THIS EXPERIENCE AS AVAILABLE AS POSSIBLE
TO GENUINE SEEKERS WITH OUR SIMPLE PAYMENT PLAN.
After an initial down payment, you can spread the load over time so that all is attainable by December and you are ready in January to join us in Bali after your experience of learning online.
You can pay in 4 or 6 instalments (or speak to us confidentially if you need additional help).
The Online / Offline 300 hour hybrid is US$2,222.00.
We offer you 8 accommodation/catering packages to suit all budgets, including your choice of nutritious VEGAN / VEGETARIAN meals, created from fresh local produce. Your choices will be added to your package that can be paid between booking and arrival to Canggu, Bali.
A GIFT FROM THE COSMOS.
You will receive full membership of the Cosmos One World online family, an interactive and supportive online group, with like-minded people to share your experiences with.
Membership entitles you to exclusive special rates* on online and offline courses, invitations to specal workshops and events, regular updates and further spontaneous gifts. *For example, you can receive the full HATHA VINYASSA online course for the special membership rate of US$500 to add to your formidable skills.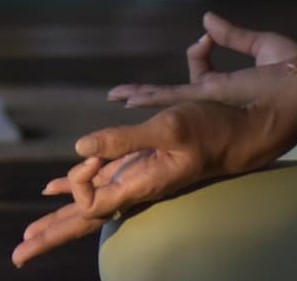 We urge you to embrace this unique experience to further your studies and expansion usually not available and so easily accessible which hasn't happened before, and may not again. For more information on the courses please refer to either further pages on this website or connect with Lena on +61 416 148 188
FROM OUR HEART TO YOURS,The Cosmos.